At Colette Portamedic Services we offer many different services to our clients. This includes blood collections, DNA paternity collections, Occupational Health Services (pre employment) and DNA genetic collections.
We also provide training and workshops in the areas of Quality Control Program establishment and efficient workflow management. We have significant experience serving Health Regions and First Nations Health Regions. See more details about these services below.
New Services coming, stay tuned for more details
Private Blood Collections
Drug & Alcohol Testing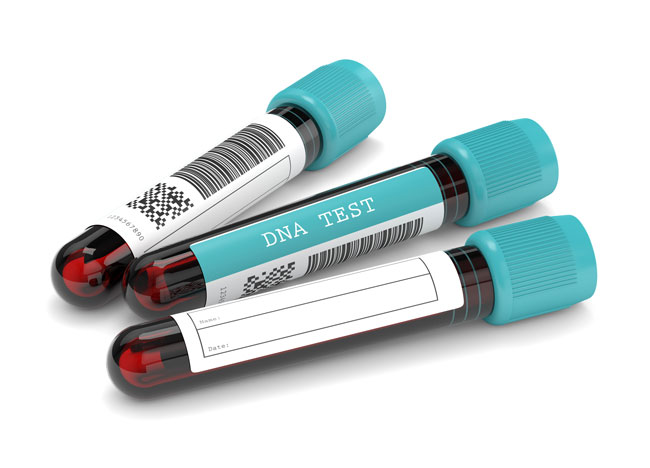 Drug & Alcohol Testing
We provide Employment Drug & Alcohol testing services both for the employer or individual employees. For employers, long term contracts are available. We use quality controlled 12 panel drug testing kits. We also use a calibrated blood alcohol screening analyzer that is certified by the prestigious DOT(Department of Transportation and the FDA (Food & Drug Administration).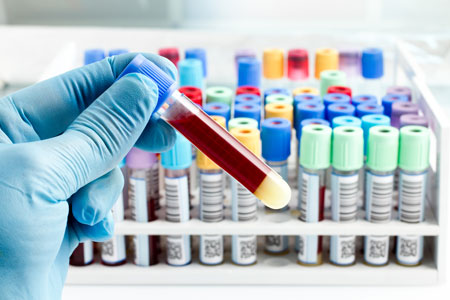 Quality Control Program Establishment
We can conduct training and workshops to enable your organization to establish its own Quality Control Program. We will help you understand what a Quality Control Program requires and guide the development of policy and procedure manuals for your organization. We will teach and share up to date specimen collection and handling instructions. We will work with you to ensure that your staff and organization meet all the criteria for lab licensing and accreditation standards.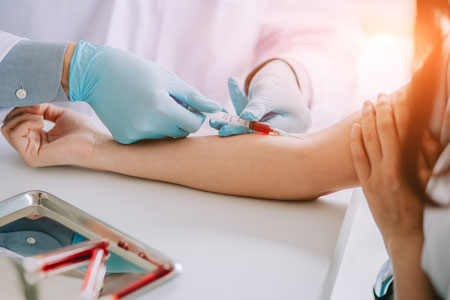 Contract Mobile Collections
Hire our Company to bring our mobile team to your business/organization for blood collections services. Let us manage the work, polices, and confidentiality for you. Contact us to discuss a contract.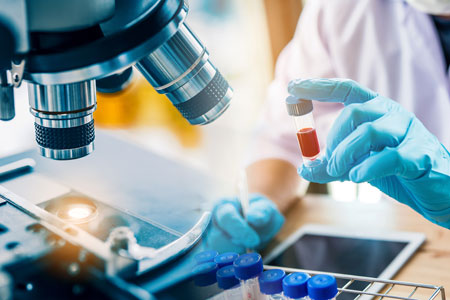 Workflow Management and Streamlining of Services
Once your lab is licensed and accredited, you can rely on our experience as we help you develop an efficient and cost effective workflow.
Specimen Management & Transportation
We are WHIS AND TDG certified, and have the right equipment and packaging to transport specimens safely and on time.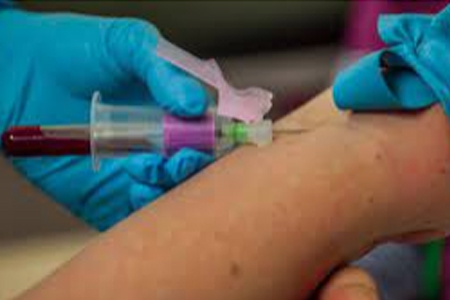 Private Blood Collections
We offer services for Physician ordered blood collections at a reasonable price with a tax receipt provided. Some Group Medical Insurance plans may provide reimbursement.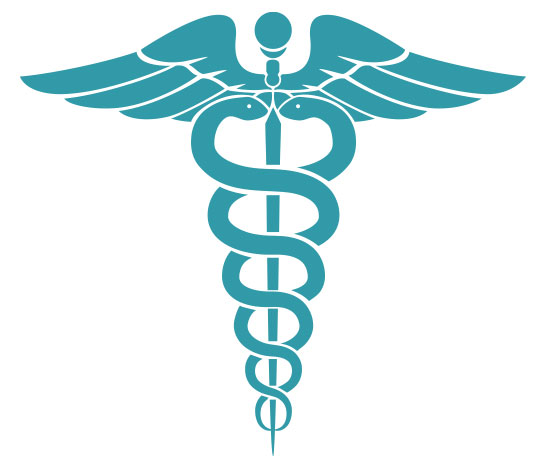 Colette Portamedic Outreach Nurse
Our Outreach nurse is a Registered Nurse that is registered, in good standing, with the Saskatchewan Registered Nurses Association. He has 13 years of direct frontline nursing experience including acute care, home care and community health nursing. He has been practicing in communicable disease control nursing in First Nations for 8 years. Our nurse is proficient in all areas of sexual health and wellness, sexually transmitted and sexually transmitted blood borne pathogen testing, treatment and case management. In addition, providing harm reduction counselling and harm reduction services such as needle distribution programs. He has many years of experience working with clients engaged in at risk behaviors, marginalized populations and has a high tolerance and low barrier philosophy.
The outreach nurse is an advanced clinical nurse in the area of sexual health and wellness, sexually transmitted and blood-borne infections, addictions and public health nursing. The outreach nurse will case manage with a multidisciplinary team including physicians, nursing, pharmacy, mental health, addictions and laboratory. The outreach nurse will operate in a multisectoral team including the Saskatchewan health Authority, Northern Inter-Tribal Health Authority, corrections and Indigenous Services Canada.
Our outreach nurse is available on daily, weekly & monthly contracts.  Please give us a call for rates and more information.
Clinical Practice Includes:
Practice as a sexual health nurse in identifying and ordering the appropriate diagnostic tests utilizing the site specific regional medical directives and consultation with the regional Medical Health Officer and infectious disease physicians
Assist in staff training and mentoring to provide sexual health assessments, pre and post test counselling, treatments, case management and referrals
Perform pretest counselling and assessments for HIV, HBV, HCV, Syphilis, chlamydia and gonorrhea
Obtain appropriate laboratory samples and transport samples to provincial laboratory
Assess laboratory results, consult with practitioners as needed; Provide treatment, case management and/or referrals to external agencies
Collaborate with healthcare staff as well as the multidisciplinary and multisectoral healthcare team
Provide sexual health education including, prevention, transmission, and harm reduction counselling to clients, staff and community
Engage newly diagnosed and re-engage existing clients into care
Advocate for clients and their family
Function as a resource for staff, clients, families and the community
Collaborates with surrounding community services to support and engage clients and at risk individuals
Frequently Asked Questions
What is the difference between the legal test and the private test?
The private test is suitable for individuals who wish to find out the truth about paternity before deciding on the next step. If a private test is ordered, a buccal swab (mouth swab) DNA kit is sent directly to the parties involved in the test for sample collection. The sample collection process is quick and easy and take just minutes to complete. Once the laboratory receives the samples, testing is completed within 3 to 5 business days. The legal paternity test is intended for court use and is accepted as legal proof of paternity or non-paternity in court. If the legal testing option is chosen, the sample is collected by an unbiased third party witness.
How old does a child need to be before testing?
DNA testing can be performed on individuals at any age. Sample collection can even occur from the 1st day of birth.
What if the parties to be tested live in different cities?
For private testing, if the parties to be tested live at different addresses, we can split the kit and send the kit to each individual address separately. Since the kits are individually barcode labeled, they will be tested together once the samples arrive back at the laboratory. To order a split kit, simply state "please split this kit" in the comments box. Please also indicate which name and address to send each component. Alternatively, you can choose to have the entire kit shipped to you and you can split the kit yourself and send the components to the other parties in the test.
For legal testing, if the parties involved live in different cities, separate appointments can be arranged for each individual in their respective locations.
Does the mother need to be tested for a paternity case?
If the mother already knows that she is the biological mother of a child, then there is no need to test her if only the alleged father is in question. A conclusive answer regarding paternity can be obtained without testing the mother.
Do I need a Doctor's order (requisition paper) for blood work?
Yes.
Do we perform ECG's?
No.
If I have a standing order blood requisition at another blood collection site can we access it, or do I still need to bring one to Colette Portamedic Services?
Unfortunately we don't have access to obtaining this information. You can arrange with your doctor clinic to pick up a new standing order blood req, or to fax a copy to our location at 306-764-0171.
How long does it take for Drug and alcohol testing results?
You will receive your results at after the testing is completed. You will receive a card with results to provide to your employer.
Does Colette Portamedic Services receive copies of our blood/urine laboratory results? Where do they go?
No we don't have access or obtain any results. The ordering physician will receive a copy of the results. Clients that are registered for E Health can also log in and see results under their Saskatchewan Health Card.
Can paternity be determined if the alleged father is not available for testing?
If the alleged father is deceased, forensic DNA testing can be considered using items which may contain the alleged father's DNA. Forensic DNA testing can be performed any anything that has biological material from the father such as an old toothbrush, electric razor, blood stains, saliva stains, and bone or teeth from an exhumation. If it is not possible to obtain a forensic sample for the alleged father, testing his direct relatives can be considered. If his parents are alive, the grand parents test can be performed. If he has any siblings, then an aunt or uncle test can be performed. If the alleged father has other children, then a full or half sibling test can be performed.
How is the DNA sample collected?
DNA is collected by rubbing a brush gently inside the mouth against the cheek for 15 seconds. The collection is very safe and painless and can be performed on individuals at any age, including infants.
How long does testing take?
When the samples arrive at the laboratory, testing begins immediately and is completed within 3 to 5 business days.
How do I receive the results of my test?
For private testing, a copy of the report can be sent to you by email, mail or both. For legal testing, the certified legal document will be mailed to you once the testing has been completed.
Can testing be performed before a child is born?
Prenatal DNA testing can be performed using a CVS sample or an amniotic fluid sample. If you are interested in proceeding with prenatal testing, the first step is to arrange an appointment for amniocentesis or CVS with your physician/obstetrician. Once the appointment is confirmed, please let us know and we will help you to initiate a file and send the collection kit directly to your physician. The turnaround time is 3 to 5 business days from the date that we receive the samples. If you are unable to have a prenatal sample collected, please note that DNA testing can be performed on the day of birth using a mouth swab kit.
What is fasting? Which tests do I have to fast for and how long do I have to fast? Can I have water?
Fasting means that you are not to have any food (including chewing gum) or any drink other than water only in small quantities. It is recommended that you fast for a minimum of 12 hours before sample collection for the following tests:
Adrenocorticotropic Hormone (ACTH)
Cholesterol
Fasting Glucose
Homocysteine
Lipid Panel
Lactose Tolerance
Glucose Tolerance (GTT)
Parathyroid Hormone (PTH)
Triglycerides
Fasting Blood Test Guidelines